Tanzanite Lion Mango Lager
Tanzanite Lion Banana Lager
Tanzanite Lion Stout
Tanzanite Mango Lion Lager
The authentic King of the Jungle has arrived: Tanzanite Lion Mango Lager. Created using zymurgy concepts from around the world, this multi-cultural specialty beer has an innovative taste. Made from 100% all natural premium-quality ingredients, this refreshing lager is crisp, lightly hopped with a balanced juice and spice.
Tanzanite Lion Mango Lager is as rare and elegant as the tectonic shift that formed Tanzanite and the highest mountain in Africa, Mount Kilimanjaro. This beer is in honor of brewer, Lady Magdalena Kisambwa, who trekked many miles daily to grow millet for her brew, "Wari wa Umbeke." "Wari wa Umbeke" has become the beer of the Chagga people who originated on theslopes of Kilimanjaro, and is the inspiration for Tanzanite Lion Mango Lager.
Brewed with highest tanzanite passion to invigorate your health and elevate your happiness, beyond the heights of Mount Kilimanjaro!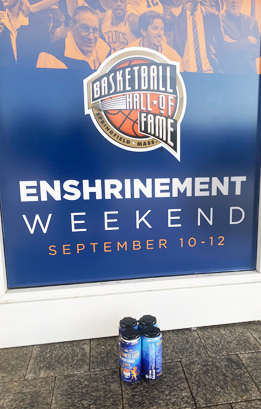 Meet Aloyce Colman Assenga
Innovator of extra ordinary specialty beverages, brewed in South Deerfield Massachusetts.
Wild leap way of flowing resonates With the story of Tanzanite Lion. Even their product lines which are craft beers and spirits just like us!!
The Essence of Tanzanite Lion story:
• Tanzanite is rarer a 1000 times than Diamonds.
• Tanzanite is sexy precious and elegant.
• Lion symbolizes Royal as Lion is known as the King of the Jungle.
• Tanzanite Lion represent extra ordinary beauty and fearless spirit in the pursuit of happiness and joy to the community.
Hoop City:
Symbolizes the strong community that love fitness and good health in body mind and soul.
The Beverages we craft are inspired by Lady Magdalene recipes and her love of labor and community service. She did a lot to make beverages that brought people together to socialize exchange ideas and celebrate life. There is no secret that she had a big heart full of love and true passion. A blessing from God!